The 57th Hong Kong Macau Interport Swimming Competition was held on 1st Dec at Sun Yat Sen Memorial Park Swimming Pool, our swimmers Wong Cho Ying, Wong Ching Lam, Tam Sze Shing, and Leung Chun Hei were selected as one of the HK Swimming Team members, and Wong Cho Ying was also the Girls Team Leader. Our team coach, Kwong Hang Ching was selected as one of the HK Team coaches of the competition.
Two places sent their group of young swimmers to compete in the games, not only exchange of the experience but also give a chance to swimmers to fight for glory. After the fierce competition, HK Team finally won the Boys, Girls and Overall Championships.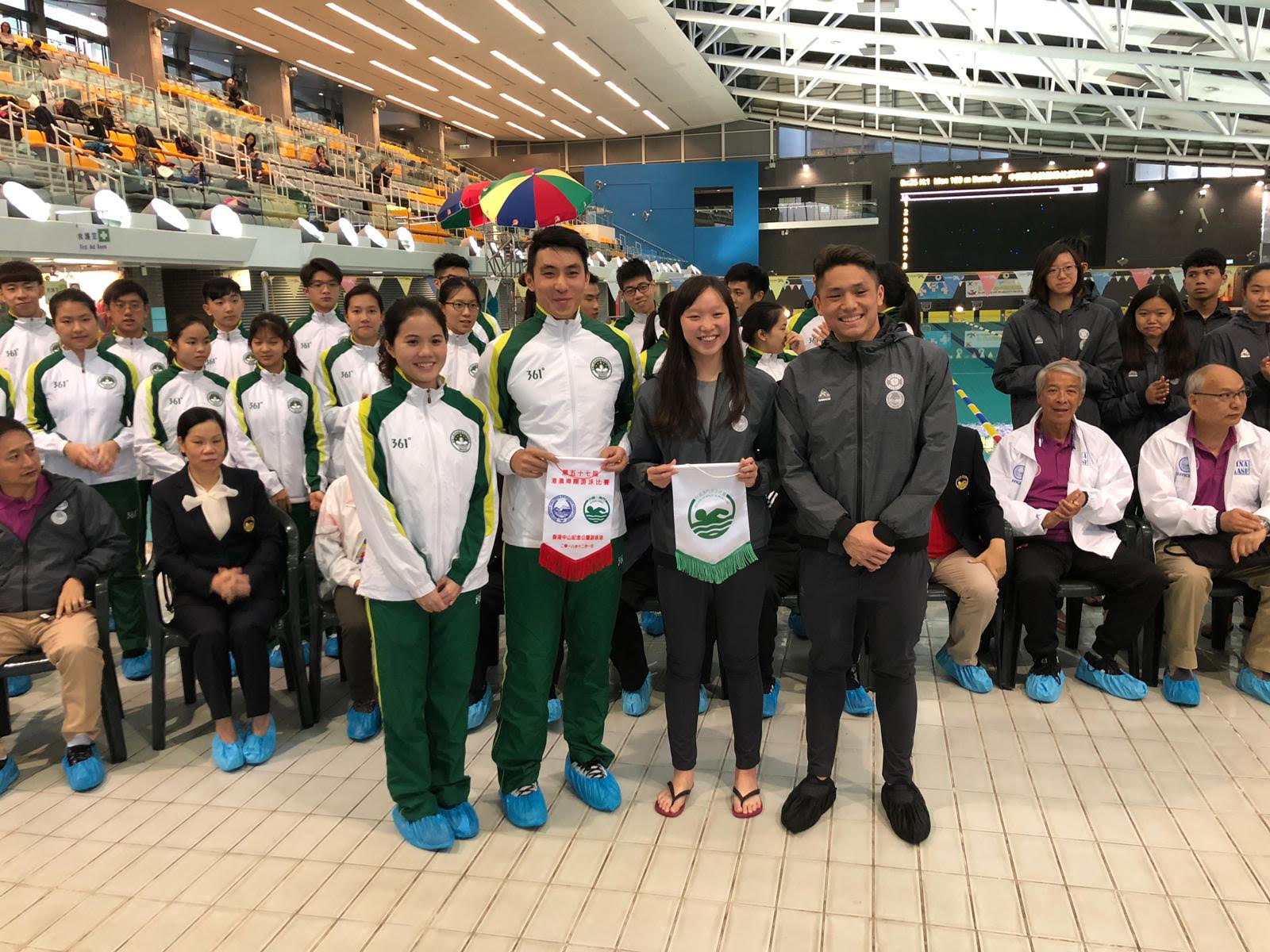 Above: Wong Cho Ying (Second of the right hand side), was selected as the Girls Team Leader of HK Team.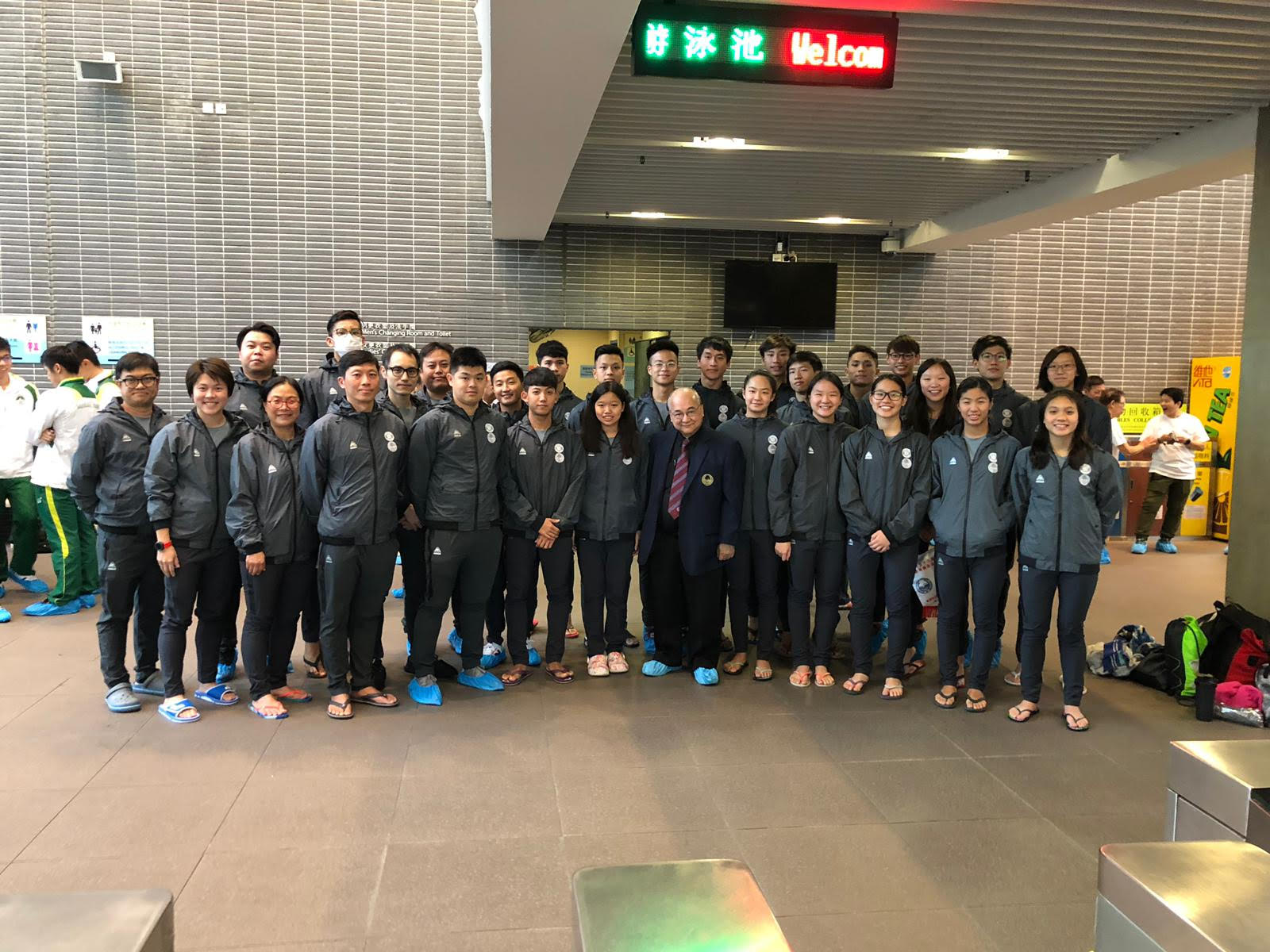 Above: Group photo of HK Team.