HK Open Swimming Championships 2017 was held on 28 - 30 Jul at Victoria Park Swimming Pool.
3 of our women swimmers were on behalf of HK in World Champs, Sze Hang Yu, Chan Kin Lok and Ho Nam Wai cannot participate in the HK Open, and some of our men swimmers were unable to return to HK, so the club cannot send all the elites to play in the game this year.
Although we faced some unfavourable factors, our swimmers still played with one heart, finally got 4th place in boys overall championships, 2nd place in girls overall championships, and 2nd place in club overall championships.
We will plan all the championships in more details in the future, hope our swimmers can be united together and win the glory in the championships again!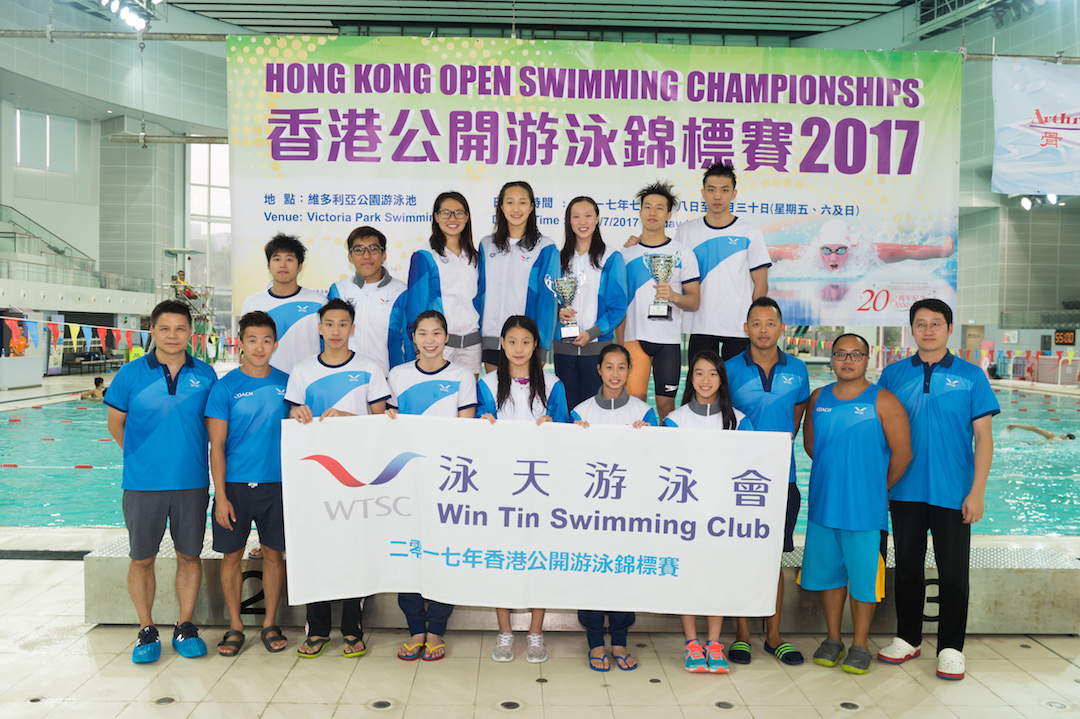 Above: We won the club overall championships 1st runner up.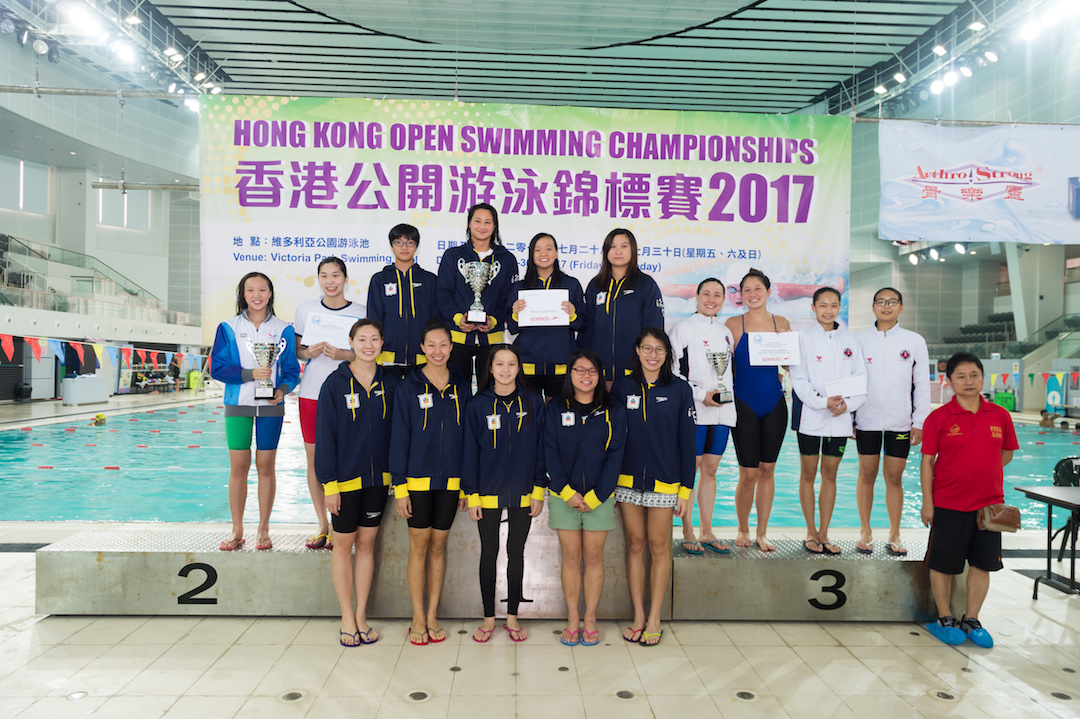 Above: We still won the girls overall championships 1st runner up, although we didn't won the boys overall championships.