The 2017-18 HK Swimming Coaches Association Annual Dinner & Award Presentation was finished last week, total 1 coach, 4 swimmers of the club were awarded trophies in the event.
Our team senior coach Yu Ho Chi was awarded the "Age Group Coach of the Year", swimmer Chan Kin Lok, Ho Nam Wai, Mok Kai Tik were awarded the "Best Improvement Award" and Ip Rainbow was awarded the "Best Sportsmanship Award".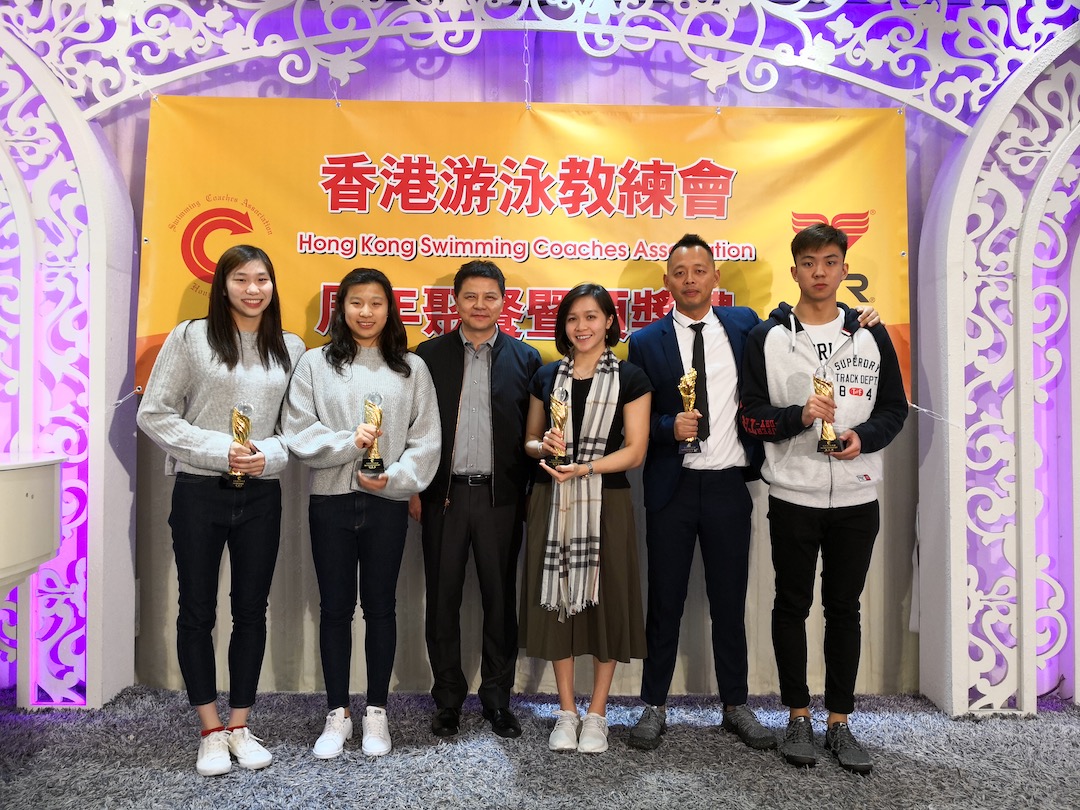 Above: Group photo of Ip Rainbow, Ho Nam Wai, WTSC Chairman Steve Li, Chan Kin Lok, Coach Yu Ho Chi, Mok Kai Tik (From left to right).