Annual Swimming Gala was held in HK Sports Institute Main Swimming Pool on 25 Jun. This was our first time to organise the annual swimming gala in the top training and competition venue in HK. All our swimmers can experience the feeling of world class swimmers competing in the world class facility.
This year, total 550 swimmers participated in the gala, 65 records were broken,  and 3 new records were created. The boys 10-years old group 50M butterfly champion Fung O See (Team P1C) broke our record with 32.02 seconds which only 0.87 seconds slower than the HK 10 or under age group record. In addition, Li Sing Hoi (boy, 12 years old, Team P1C) won the 50M Freestyle with a new record 26.52 seconds which only slower than HK 11 - 12 age group record 0.51 seconds, and Lee Yan Hei (girl, 12 years old, Team L) broke the 50M Freestyle record with 27.38 which 0.58 seconds slower than the HK 11 - 12 age group record.
Although the gala was finished, our swimmers will keep the momentum in the future! Hope they can keep the winning spirit in the coming HK age group competitions or championships, get the marvellous results!
Download: Win Tin 28th Annual Swimming Gala Result (Chi only)
Read more: Win Tin 28th Annual Swimming Gala Album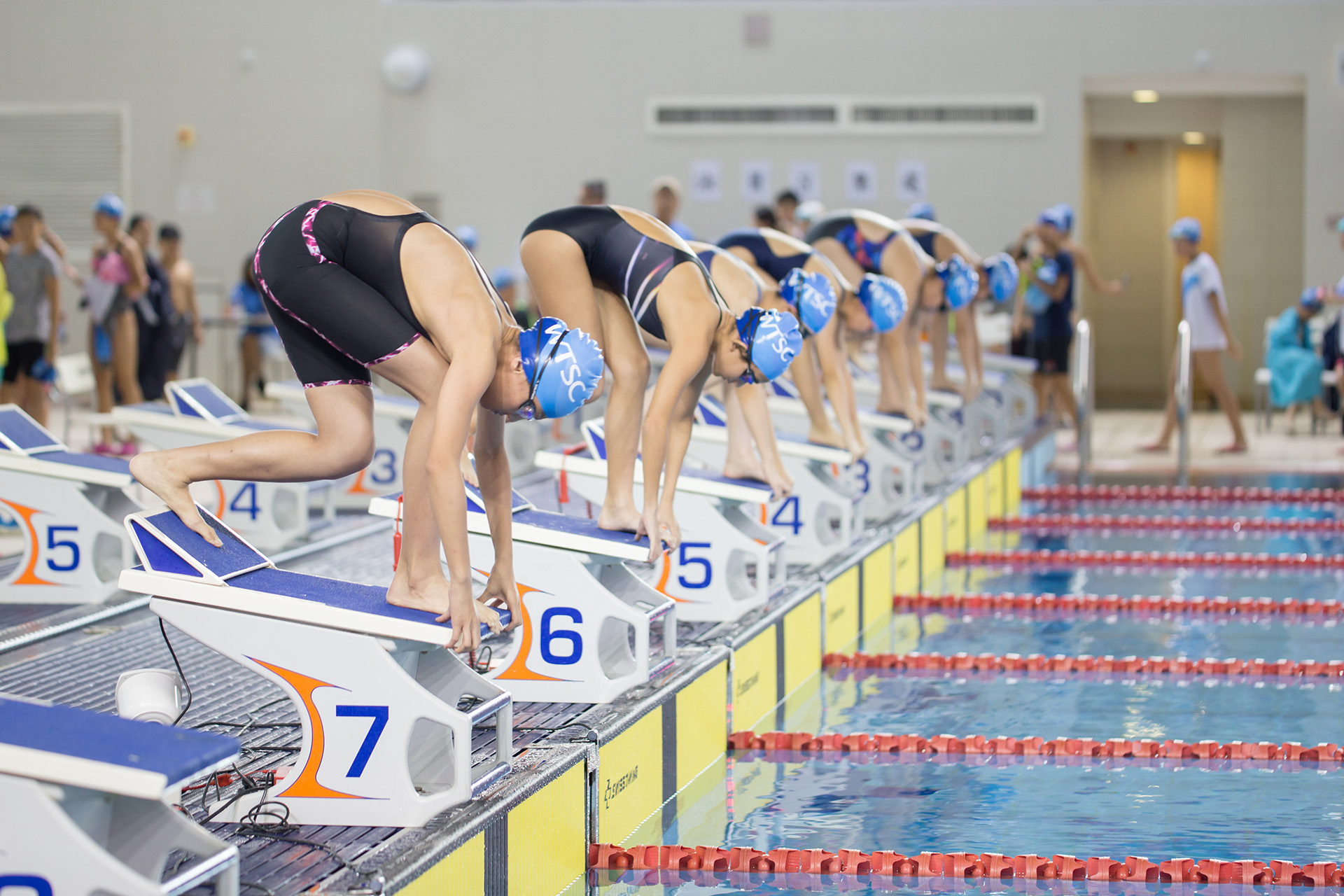 Above: Swimmers can play in the top swimming facility, and feel the atmosphere that world class swimmers compete in.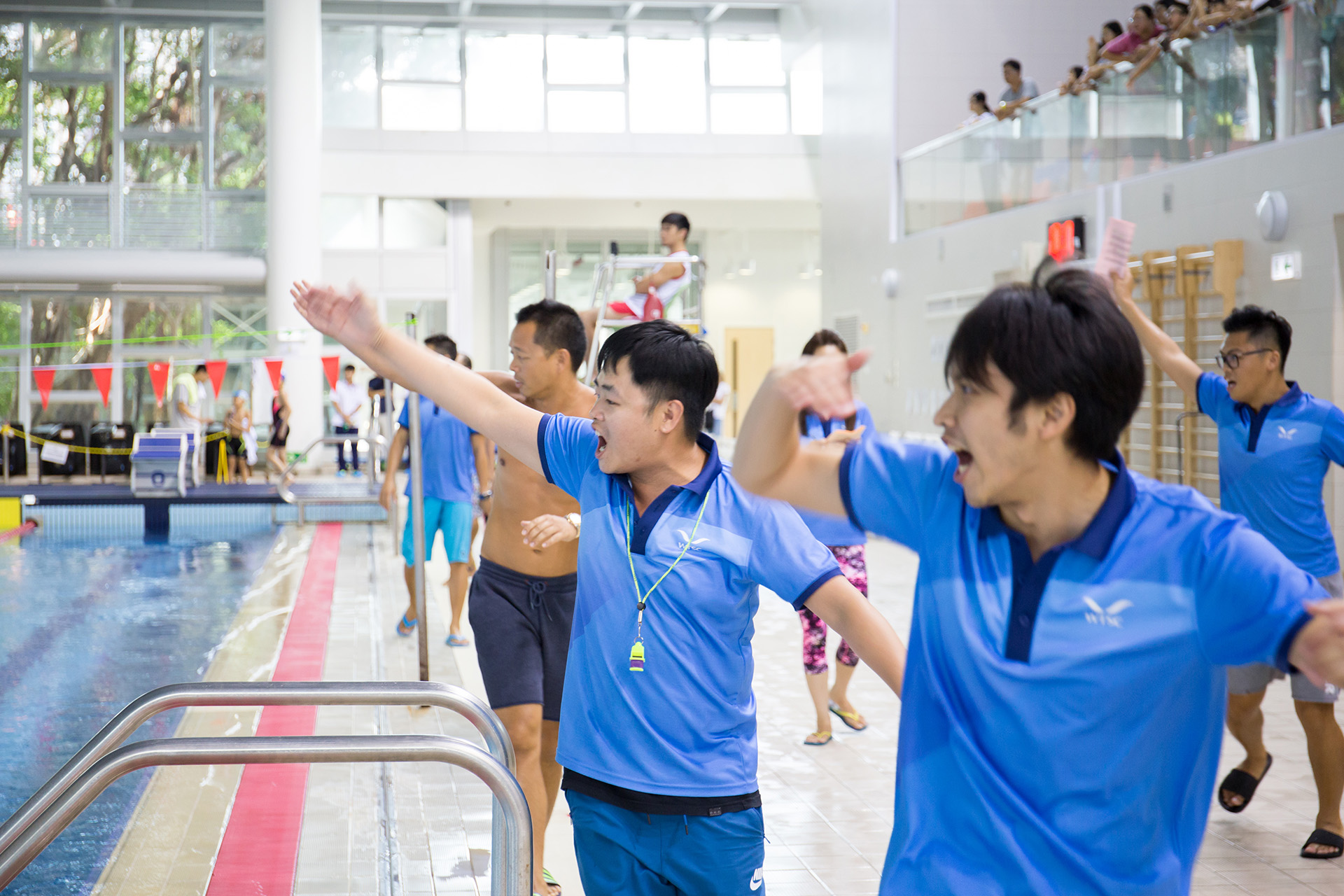 Above: The coaches cheered up their swimmers at pool side.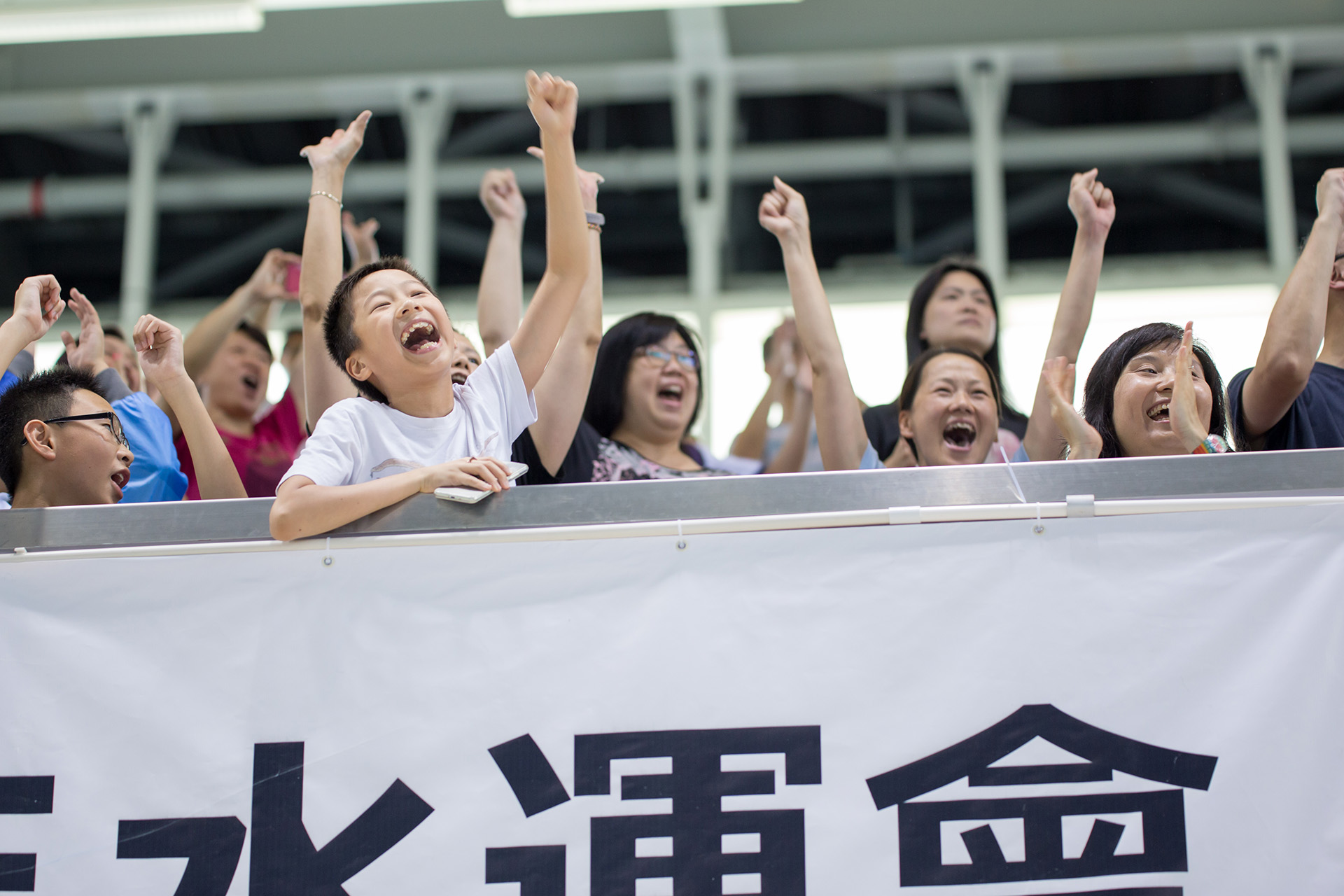 Above: All the participants were very high, and the atmosphere was as good as other HK open competitions.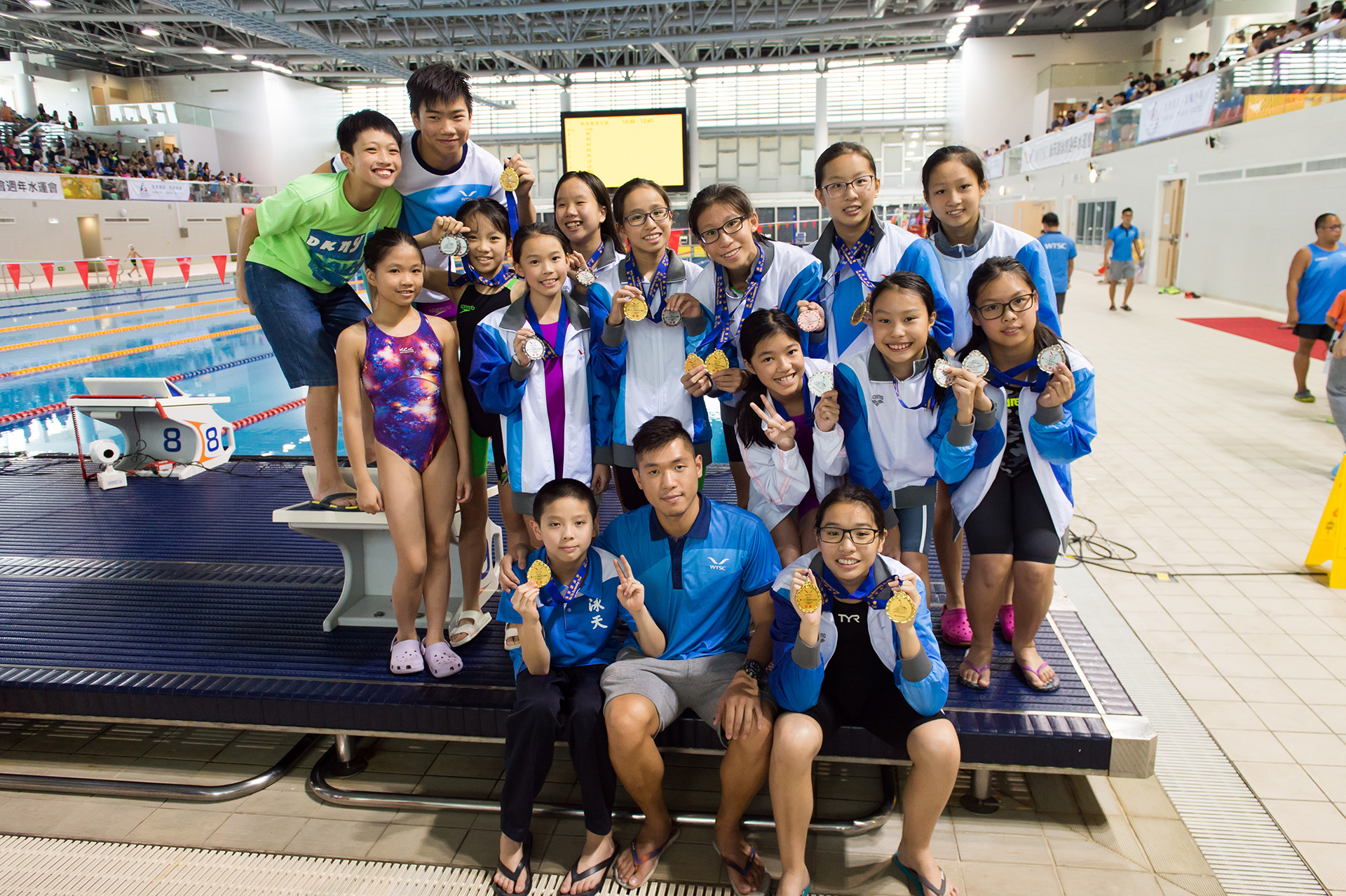 Above: Friendship comes first, competition comes second, our swimmers build up good relationship in the competition, and demonstrate the importance of team spirit.