Win Tin participated the 1st Shenzhen Hong Kong Swimming Competition and Swimming Club League Competition (Shenzhen) on 17 Dec 2016. There were 7 Hong Kong swimming clubs and 20 swimming teams of Shenzhen swimming clubs or sports schools to compete all the events.
We sent 65 swimmers to compete in the game, finally won 8 gold 1 silver 5 bronze in all men events, and 10 gold 6 silver 5 bronze in all women events. Our swimmer Fung Suet Ying performed very well in the game, won all 2 gold medals in her enrolled events and 2 gold medals in relay events. Win Tin also got 5 gold 3 silver 3 bronze in all relay events.
To summarise the competition, the club won 23 gold 10 silver 13 bronze medals, totally 46 medals, and became the first club team championship of the entire competition history.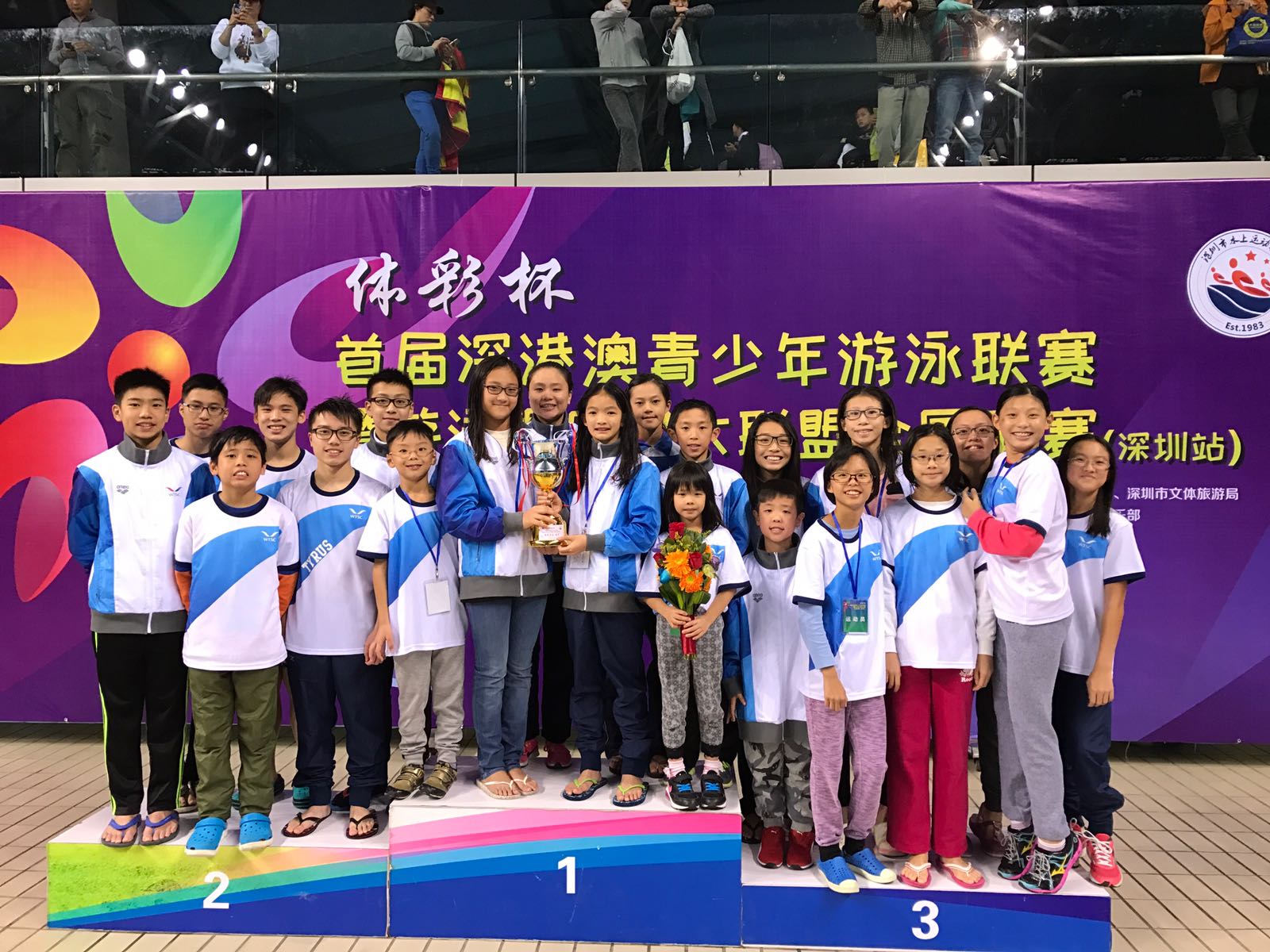 Above: Because of the excellent performance of our swimmers, Win Tin won the first club team championship in the competition.